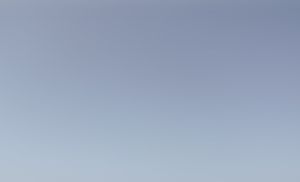 Latest News
-03/25 ⚠️🎶Our New Single "Hey There!" will be available on April 8th on all streaming services! 
-12/10 Our New Single "Grasshopper" is available now on all streaming services! You can check out the music video on the Official A Page Unturned Youtube Channel! https://www.youtube.com/watch?v=Tybb8WvA1Rg&lc
-11/24  🎶 ⚠️We are very excited to announce the release of our upcoming single Grasshopper! You can pre-save the song by using our link on our Instagram profile. You will automatically get it sent to your playlist on the day of release. 
The song will be available on all streaming platforms December 10th! ⚠️ 
🎥 We will be hosting a livestream show to celebrate the release on December 11th! Follow us on our social media to keep updated on the upcoming details! 🎉🎉🎉 
🙏 Thank you so much for all of you love and support, we wouldn't be here without every single one of you! 🙌
-9/25 Check out the Official A PAGE UNTURNED Playlist on Spotify! Listen Now https://open.spotify.com/playlist/7ImW86BsG1fiMMFm8c3d6t?si=c9310361eafb4801
-6/22 Saturday, July 3rd, we return to LA! We are performing at Molly Malone's at
10pm. This will be one to remember!
-5/07 Our First Live Show of 2021 Is On May 16th At The View Lounge!
-1/14 Our New Single "Stupid For Believing" will be out 02/12/2021
-9/30 Livestream Show this Saturday at 9pm PST on Youtube and Twitch!
-9/25 "On My Way" is available to listen to on all streaming platforms! 
-9/22 Our Latest Single On My Way  releases Friday 9/25 on all streaming services!
-7/18 Recording Drums today! Very fun day so far! Release dates will be determined as we move more into the recording process. 
-3/16 Due to the spread of COVID19, All live shows are currently on standby. We will be doing a Livestream performance via Instagram this week. Keep updated by following our Instagram @apageunturned
-1/27 Pre-production has begun for the new songs! Demos are off to an exciting start so far. We will keep you updated on our progress!
Previous events
DBA 256, 256 S Main St, Pomona
Doll Hut, 107 S Adams St, CA, Anaheim
College Radio HillBlocksView The Dares Doors 7pm 21+ $10
All ages welcome – Kids 5 & under Free. You can use any one-day ticket on both date.
Two-Day ticket holders: Two-day ticket holders will receive wristbands for second-day entry.
VIP ticket holders: VIP ticket holders will receive all the benefits at the event entrance. VIP ticket holders have separate entrance lanes and its own area/section at the venue.
price Before July 15: One-day $50, Two-days $90 General: One-day $60, Two-days $110 VIP: One-day $180, Two-days $330